What is Documentary Wedding Photography?
Documentary wedding photography, also known as photojournalistic wedding photography, is a style of wedding photography that aims to capture candid and natural moments throughout the wedding day. The photographer observes the events and documents them in a way that tells the authentic story. In documentary wedding photography, the photographer takes a fly-on-the-wall approach, capturing events as they happen naturally, without interfering or directing the subjects. Here is a breakdown of some of the critical elements that distinguish documentary photography from other styles:
Candid Moments
We aim to capture those in-between or spontaneous moments. A kiss on the cheek, a tear rolling down your face, a simple touch of the hands at the altar for the first time. Your wedding day will be over in the blink of an eye and our job is to capture those intimate details that may have otherwise been overlooked, but that will now be cherished for generations to come.
Storytelling
At the heart of our approach is to tell your story as honestly as possible. We don't like to fake moments or pose you. We capture the day as it happens. The mishaps, the jokes, the tearful hugs are all what make up your unique wedding day. When the full gallery is delivered, it is delivered in a chronological way to convey the flow of events.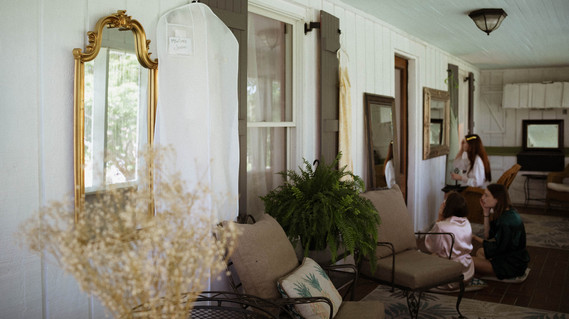 Minimal Interference
Documentary wedding photographers aim to be unobtrusive, capturing events without interfering or disrupting the proceedings. They work discreetly, using available light and natural settings to create honest images.
Emphasis on the wedding day as a whole:
Unlike other wedding photography styles, which may focus on individual portraits, group shots, or staged moments, documentary wedding photography aims to capture the wedding day as a whole. The photographer documents the events from start to finish, capturing the details and interactions that make up the day.
How does this style work for general sessions?
Activities & Hobbies
We incorporate our documentary approach into general sessions (couples, family or solo portraits) by focusing more on an activity in order to document your story honestly. If you and your family enjoy going on picnics or taking a walk in the park, then we will capture exactly that. If you and your honey spend your days at coffee shops or bookstores, then we will document that as well! The possibilities are endless when it comes to our documentary approach. It may seem daunting to choose what would represent you and your story best, but no worries! Our pre-session questionnaire will help us plan the perfect one for you.
Soul Honey Photos is based in TN/North GA and welcomes travel always!
(Travel fees applied)